Virginia Truck Accident Attorney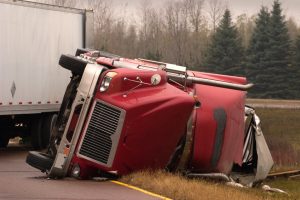 Every day, the highways of Northern Virginia, Washington DC, and Maryland are traveled by 18-wheelers hauling goods back and forth between Maine, California, and all parts in between. The drivers of these big-rigs are obligated to follow safety precautions to ensure the safety of their fellow drivers. An act of negligence on their part can cause a serious semi-truck accident. If you or a loved one has been hurt in such a crash, the attorneys of Hilton & Somer, LLC are here for you.
Contact our Fairfax VA Truck Accident Lawyer at 703-782-8349 to schedule a free case evaluation.
Since 1965, our lawyers have stood up for the rights of injured people in Fairfax, Alexandria, and the surrounding areas. Our experience in personal injury and wrongful death cases involving semi-truck accidents allows us to provide the level of guidance you deserve. We understand how judges and juries usually react to these matters, so we are able to provide you with a realistic assessment of the value of your case.
With that information, we will work with you to make the important decisions involved as we move forward. We will stand by your side through the process of settlement negotiations. If we are unable to reach a fair resolution in this manner, we will put our in-depth trial experience to work. We will vigorously argue for your rights in the courtroom. Our Fairfax VA Truck Accident Attorney are dedicated to getting you justice.
Hilton & Somer, LLC: Virginia Truck Accident Lawyer
We handle all of our semi-truck accident cases on a contingency basis. That means that you are only expected to pay when we win your case.
Whether your situation involves a crash caused by an unbalanced load on a truck, a big-rig swerving and causing a roll-over, or a jack-knifed trailer causing you to go off the road, we can help.
To learn more about how our attorneys can help you, contact Hilton & Somer, LLC at 703-782-8349 for a free consultation about your semi-truck accident.