Multiple companies are riding the wave of popularity surrounding dockless scooters. These small, electric-powered scooters are now in many large cities across the United States. You can download apps and rent these scooters in Fairfax, the District and some cities in Maryland.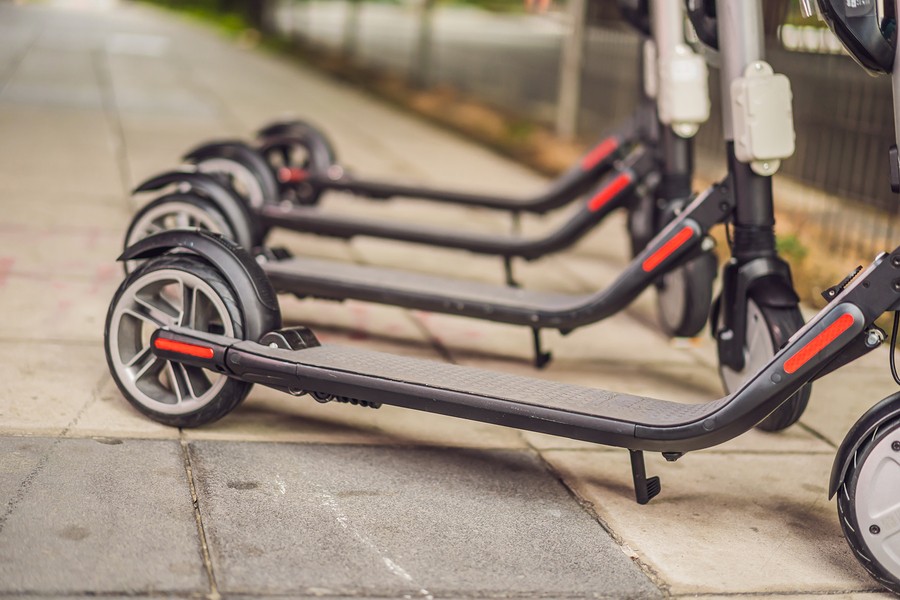 As popular as dockless scooters are, there is also a growing body of evidence suggesting they are unsafe in some cases.
Emergency rooms are seeing an increase in head injuries and brain injuries caused by dockless scooters. Multiple cities, hospitals and the Centers for Disease Control and Prevention (CDC) have published reports on scooter injuries.
According to the CDC and the City of Austin, 48 percent of the 192 scooter accident victims used for the study suffered head injuries. Additionally, 15 percent of those victims suffered traumatic brain injuries. Bone fractures were another common injury caused by accidents. Some victims suffered more than one fracture. 
Many scooter riders do not wear helmets. The CDC warns that most head and brain injuries could be prevented by wearing a helmet. However, scooters may be unsafe even if you are wearing a helmet and riding the scooter as safely as possible.
Lime and Bird, two scooter companies that operate in the District, are being sued in Austin by scooter accident victims. These victims claim their scooters malfunctioned, which caused their accidents and resulting injuries. In one case, a scooter suddenly stopped without warning and threw the rider in front of a city bus.
There is very little you can do to protect yourself from a malfunctioning scooter, even if you are wearing a helmet.
Can I File a Dockless Scooter Lawsuit? 
The user agreements used by dockless scooter companies are notoriously long and complex. For instance, Lime's user agreement is a whopping 261 pages long and full of legalese that would require a juris doctorate to understand. See for yourself – you can read the user agreement here. 
What many users many not realize is that the user agreement waives their right to sue the company for an accident and that any issues filed against the company must be resolved in California.
However, scooter lawsuits are still new territory for personal injury lawyers. It is not impossible to recover compensation from a lawsuit, especially if the company's scooter malfunctioned and caused your injury. You should speak with an attorney even if you believe the liability waiver will keep you from filing a lawsuit against the company. 
Questions About Filing a Dockless Scooter Lawsuit? Contact Our Fairfax Personal Injury Lawyers

Our Fairfax personal injury lawyers can answer questions you have about filing a dockless scooter lawsuit. You can have your questions answered by calling us for a free consultation. To reach our Fairfax personal injury lawyers at Hilton & Somer, LLC, call (703) 782-8349 or use the online contact form on our website.