Virginia Negligent Security Lawyer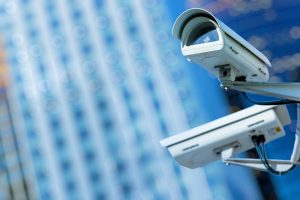 Property owners have a duty to keep others safe from harm, including from criminal assault. Because many of these crimes could have been avoided through adequate security, if property owners fail to take adequate safety measures or to warn visitors of dangerous conditions, they can be held liable for your damages.
If you or a loved one has been injured in a criminal assault that could have been avoided with adequate security, contact Hilton & Somer, LLC today to see if you have a case against the property owner. Call our Virginia negligent security attorneys at 703-782-8349. Se habla Español.
Whether you were the victim of a sexual assault in an apartment complex or were injured in an attack in a poorly lit parking ramp, the personal injury attorneys at Hilton & Somer will aggressively pursue financial compensation for your injuries, including medical bills, pain and suffering, lost wages, and loss of future earning capacity.
Negligent security claims are often very complex and commonly involve occur in parking lots, apartment complexes and shopping malls because of:
Inadequate lighting
Inadequate parking lot surveillance
Negligent security
Negligent hiring of security guards or other personnel
For more than four decades, our firm has been dedicated to helping injured people in Washington, D.C., Northern Virginia and Maryland secure the compensation they need for their injuries. Our attorneys are prepared to stand up for your rights in any premises liability or wrongful death case.
Fairfax Negligent Security Lawyers
To learn more about how our experienced premises liability attorneys can help you, contact Hilton & Somer, LLC at 703-782-8349. All cases are handled on a contingency basis, meaning you pay no attorney fees unless we are successful in obtaining compensation for you.