Hospital Negligence Attorneys in Fairfax, VA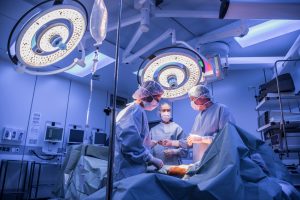 During surgery, you trust your doctor and medical team to follow the standard of care and operate with competence and precision. However, doctors and surgeons are not infallible and mistakes happen. When a member of your medical team is negligent, you and your family are forced to suffer the physical and emotional pain.
Have you been further injured in surgery? Contact Hilton & Somer, LLC today to see if you have a medical malpractice case. Call our Fairfax surgical error attorneys at 703-782-8349. Se habla Español.
For more than 40 years we have been handling surgical errors and medical negligence cases. We thoroughly investigate the accident, gather evidence to expose the negligence and get you the compensation you deserve.
Surgical errors can include any of the following:
Wrong-site surgery
Wrong surgical procedure performed
Surgical instruments and sponges left in the body
Injury to organs, blood vessels and nerves including, nicked organs or arteries
Anesthesia and medication errors
Operating on the wrong patient
Improper antiseptic practices leading to infection
Performing unnecessary surgeries
Over-sedation
Improper surgical technique
Birth injuries
Surgical errors can occur for a variety of reasons, including doctor fatigue, lack of training, unfamiliarity with equipment and even drug and alcohol abuse. Whatever caused the error, Hilton & Somer, LLC will work diligently to expose the negligence of the surgeon, medical staff or hospitable. Not all injuries are the result of malpractice.
To prove malpractice, you need another medical doctor to testify as to whether the standard of care was violated. We work closely with a network of medical professionals to determine if the surgical mistake that caused you injury was malpractice.
Fairfax Surgical Error Lawyer Can Help You
To learn more about how our experienced medical malpractice lawyers can help you, contact us at 703-782-8349. All cases are handled on a contingency basis, meaning you pay no attorney fees unless we are successful in obtaining compensation for you.