Hilton & Somer, LLC: Virginia Drunk Driving Accident Attorney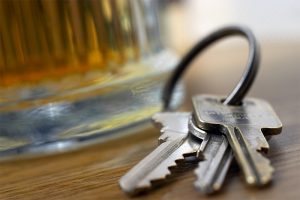 Many car accidents are caused by another motorist's negligent actions. Careless behavior behind the wheel can include speeding, following someone too closely, or texting instead of watching the road. When a driver gets behind the wheel drunk, however, they put everyone around them in extreme danger.
This blatant disregard for the safety of other people is perhaps the most negligent thing anyone can do in the driver's seat.
In 2015, over 10,000 people in the U.S. were killed by drunk drivers. That's one crash every 51 seconds. At Hilton & Somer, LLC, we stand beside people who have been hurt in crashes caused by intoxicated motorists. We also provide compassionate and aggressive legal counsel to families who have lost loved ones in these tragic accidents.
Supporting the Rights of Drunk Driving Accident Victims
Search "drunk driving lawyer," and you are likely to find many law firms that represent motorists charged with driving while intoxicated. Although everyone is entitled to quality legal representation, our lawyers only represent people who have been injured in drunk driving crashes. We give injury victims a voice, and we make sure that their side of the story is told.
Because drunk driving crashes often result in catastrophic injuries, our primary goal is to make sure the clients we serve receive the full amount of compensation they need to completely cover their medical costs and other expenses over their lifetime.
This requires a careful and thorough analysis of doctors' reports, the victim's estimated lifespan, and several other factors. You get just one opportunity to put your case before a judge or jury. It's incredibly important to ensure you prove the full extent of your damages, because you won't get another chance to settle or litigate your case once it is resolved.
Wrongful Death Claims
Our Virginia Drunk Driving Attorney will assist families who have lost someone they love in a drunk driving crash. Wrongful death laws vary from state to state, so it's important for spouses, children, and other next of kin to speak to an attorney as soon as possible to make sure they take the steps necessary to protect their legal rights.
Generally, certain family members of the deceased have legal standing to file a civil lawsuit against the person responsible for the wrongful death. In a wrongful death case, the personal representative of the deceased's estate actually files the lawsuit, with the family members receiving the compensation awarded in the case.
In many cases, the personal representative is also a family member. Because these cases also involve the administration of an estate, they can be complicated. If you have lost a family member in a drunk driving accident, protect your rights by speaking to a DUI Attorney Virginia as soon as possible. Money can never replace the person you love, but it can bring much-needed closure, as well as remove the financial burden caused by the accident.
Hilton & Somer, LLC: DUI Attorney Virginia
The drunk driving accident attorneys at Hilton & Somer, LLC are strong advocates for people who have been injured in auto accidents caused by drunk drivers. We also represent families grieving the loss of a loved one involved in a drunk driving crash.
With offices in Virginia, Maryland, and Washington, D.C., Hilton & Somer, LLC can assist you wherever you are in the greater D.C. region. Call us today to receive your free consultation. It costs nothing to talk to us, and we never charge a fee unless we win money on your behalf. You can reach us through our online contact form, or by calling 703-782-8349.