Fairfax Product Liability Lawyers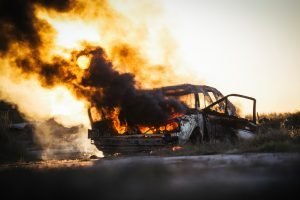 In today's world, most people depend on a variety of consumer goods to make their lives easier. You may not realize it, but products are all around you — from the car you drive to work, to the toys you buy for your child. In most cases, these products are safe and perform precisely how they are supposed to. In some cases, however, a product has a design flaw that causes injury. In other cases, a product is inherently dangerous and should have never been sold in the first place.
At Hilton & Somer, LLC, we are product liability attorneys who help clients throughout Virginia, Maryland, and the Washington, D.C. area. If you have been injured by a consumer product, you may be wondering how you can ever win a legal battle against a huge corporation or product manufacturer. How can you ever hope to take on a big automaker, drug company, or major toy manufacturer? This is why you need an aggressive, experienced product liability law firm on your side. You have important legal rights. We will make sure they are protected.
Types of Product Liability Cases
Take a look around your home or your office, and you can see why product liability law is such a major category within personal injury law. Within recent years, auto recalls — particularly those associated with defective air bags — have dominated news headlines and set records for the largest vehicle recalls in history. Each year, government regulators remove dangerous medications from the market. There have also been product liability cases involving dangerous electronics, including cell phones and laptops that have overheated and sometimes even burst into flames.
These cases represent just a small sample of the breadth and scope of possible defective product claims. In our Virginia product liability practice, we regularly handle the following types of dangerous product cases:
Toys
Electronics
Medication
Motor vehicles
Lawn equipment
Home appliances
Medical devices and implants
Cleaning supplies
Tools and equipment
Food and beverages

In some cases, product liability law can overlap with other theories of legal liability, such as wrongful death. For example, if a defective product causes a fatal accident, the victim's family members can bring a liability claim under theories of both product liability and
wrongful death
.
Types of Product Liability Claims
Generally, product liability cases can be broken down into three specific kinds of claims. However, some cases may feature more than one type of claim.
Defective Manufacturing. In a defective manufacturing claim, some flaw in the manufacturing process renders a product unsafe. The flaw may not affect the entire product line, but a specific defect or misstep in the manufacture of a particular factory run can result in a seriously defective product making its way into consumers' hands.
Defective Design. In some cases, a product's design makes it unsafe before it is even produced.
Failure to Warn. Manufacturers have a duty to provide consumers with adequate instructions for the product's proper use. Manufacturers can also be held responsible for an injury or death when they should have known about potential misuses of the product and failed to warn about them.
Hilton & Somer, LLC: Virginia, Maryland & D.C. Product Liability Attorneys
If you or a loved one has been injured in a product liability accident, it's important to speak to Fairfax product liability lawyer as soon as possible. You may be entitled to compensation for your pain and suffering, physical injuries, lost wages, medical bills, and other damages. Contact Hilton & Somer, LLC today to schedule your free consultation. You can reach us through our online contact form, or by calling 703-782-8349.