Virginia Dog Bite Lawyer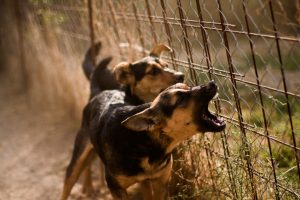 Have you been attacked or injured by a dog? Injuries caused by dog attacks are often serious and cause traumatic personal injuries like permanent scarring and disfigurement. In Virginia, dogs are required to be on a leash. If you have been attacked in a public place by an off-leash dog, the dog owner can be held liable for your injuries.
Bitten by a dog? Contact Hilton & Somer, LLC today to see if you have a case against the animal's owner. Call our Virginia Dog Bite Lawyer at 703-782-8349. Se habla Español.
Dog Attacks and Children
Unfortunately, the victims of dog attacks are often children. Children don't see a vicious pit bull or Rottweiler as dangerous, but rather as a dog they want to pet. A child's innocence can lead to serious injuries. Injuries to children can affect their entire life and cause permanent scarring, disfigurement or other permanent damage. A child's small size means that a bite can cover a greater percentage of their bodies. Children are more likely than adults to be bit on the face, neck or head.
Dangerous Dogs and Animals
Under Virginia's law, every dog gets "one bite" before they are labeled as dangerous. A dangerous dog is a dog that has bitten, attacked, or injured a person. Once the dog has attacked the dog's owner is put on notice that their animal has dangerous propensities. If you have been bitten or attacked by a dog, it is important to notify the police of the attack.
Virginia Dog Bite Lawyer
To learn more about how our experienced Virginia Dog Bite Lawyer can help you, contact Hilton & Somer, LLC at 703-782-8349. All cases are handled on a contingency basis, meaning you pay no attorney fees unless we are successful in obtaining compensation for you.