Virginia Lawyers for Trucking Accident Victims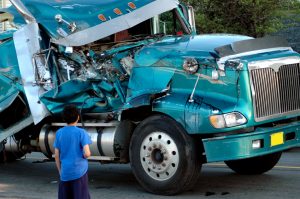 Trucking accidents generally do not happen without reason. Often, there are multiple factors that can be the cause of truck accidents and establish liability on the part of not only the driver, but the trucking company as well.
At Hilton & Somer LLC, we have represented victims of trucking accidents and their families since 1965. Whether you were injured in a truck accident or lost a loved one in a fatal crash, we can help. Our experienced personal injury attorneys have the knowledge and resources needed to help recover maximum compensation for injuries, medical bills and more.
Contact us at 703-782-8349 to schedule a free initial consultation. You have a right to seek justice following a truck accident.
Why Did the Accident Happen?
Truck accidents often leave behind a tangled web of tragedy. Through the mess of steel and debris, it can be difficult to determine the exact cause of the accident. That is precisely why we work closely with investigative experts to examine the entire accident scene. Through our efforts, we strive to establish accountability and determine exactly how the injuries or wrongful death occurred.
In our investigation of the truck accident, we will find answers to the following questions:
Was the driver adequately trained?
Was the driver fully alert, attentive and sober?
Did the trucking company offer incentives to entice drivers into operating recklessly?
Did the truck receive the necessary maintenance?
Was the truck loaded properly?
All truck accident cases are handled on a contingency basis, meaning you pay no attorney fees unless we are successful.
If you or a loved one has been injured in an accident caused by a commercial vehicle, 18-wheeler or semi truck, you deserve a lawyer who will provide personalized and dedicated representation. At Hilton & Somer LLC, we are committed to providing a high level of service to every client. Contact us at 703-782-8349 to discuss your case.