Virginia Underinsured Motorist Accident Attorney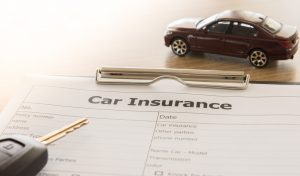 Have you been injured in an accident, and the negligent driver has no insurance? Unfortunately, it is common for drivers in Maryland to drive without insurance or drive with the minimum amount of insurance provided by law. If you are seriously injured, however, the minimum insurance coverage of the negligent driver will likely not cover your injuries.
If you or a loved one has been injured in an accident, contact Hilton & Somer, LLC today. We will immediately begin investigating the accident and review your insurance policy. Call our Fairfax under-insured motorist accident attorneys at 703-782-8349. Se habla Español.
When the person who caused the car crash does not have any insurance or inadequate insurance, you can look at your insurance policy for the coverage you need to cover your injuries. At Hilton & Somer LLC, our experienced attorneys will help you find coverage for your injuries. We will review your insurance policy thoroughly. We have extensive experience with uninsured and under-insured motorist claims and know the insurance laws and how to interpret insurance policies. We strive to maximize your ability to collect damages from your own insurer to cover your injuries.
Our attorneys are experienced in handling personal injury cases involving all types of traumatic personal injuries, including:
Back, neck and spinal cord injuries
Injuries to children
Amputations
Paralysis
Burns
Fairfax Uninsured Motorist Accident Lawyers
To learn more about how our experienced uninsured and underinsured insurance claim lawyers can help you, contact Hilton & Somer, LLC at 703-782-8349. All cases are handled on a contingency basis, meaning you pay no attorney fees unless we are successful in obtaining compensation for you.