Hilton & Somer, LLC Child Injury Attorney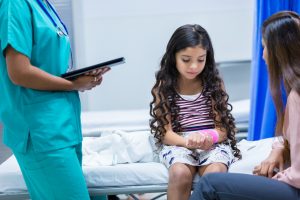 The most traumatic personal injuries are those sustained by our children. No one wants to see a child suffer. At Hilton & Somer, LLC, we fight aggressively for the compensation children need to recover from their injuries.
Has your child suffered an injury? Contact our child injury lawyer at Hilton & Somerm LLC today to see if you have a case against the negligent party. Call our Fairfax child injury attorneys at 703-782-8349. Se habla Español.
Children's bodies and minds are more susceptible to devastating injuries. Because children's bodies and minds are in the process of development, children who sustain a serious injury can face significant physical and emotional challenges because their bodies and minds are still developing. It is essential to have an attorney who knows how to handle these types of cases.
Common Cause of Injuries to Children
Children and adolescents are at high risk for many injuries including those caused by:
Fireworks
Playground equipment
Ingestion of household products such as cosmetics and personal care products, cleaning substances, pain relievers, foreign bodies, and plants
For more than four decades, our firm has focused exclusively on personal injury and wrongful death cases. This concentration has provided our attorneys with the knowledge, skill and experience needed to prepare a strong and compelling case against the negligent party.