Wrongful Death Attorney Fairfax, Virginia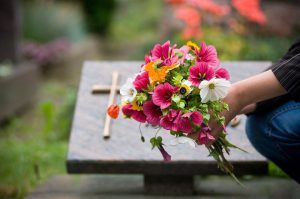 The death of a loved one is always difficult. Grieving the loss of someone you love is hard enough. When you're forced to deal with the emotional distress of knowing their death was caused by a preventable accident, it's almost too much to bear.
When an individual's negligence results in a loss of life, the law gives the accident victim's family members the right to pursue compensation for their loss. At Hilton & Somer, LLC, we are Washington, D.C., Maryland, and Virginia wrongful death lawyers who champion the rights of families in mourning. We help spouses, children, parents, siblings, and other next of kin get the justice and closure they deserve.
Get the Help You Need
Money is no substitute for a life. As Fairfax, Virginia wrongful death lawyers, we know that no dollar figure can ever replace a loved one. The financial compensation the law offers isn't designed to make up for a tragic death. Because most wrongful death cases involve a sudden and unexpected accident, family members left behind often have no time to prepare for the loss. In many cases, a household is suddenly left with just one wage-earner, or children are deprived of a parent.
Wrongful deaths are devastating for the people left behind because they have a strong ripple effect through nearly every aspect of life. This type of negligence not only deprives families of a spouse, parent, friend, or mentor—it also creates financial hardship that can make it difficult to pay everyday household expenses. Some families are forced to dip into retirement savings or other funds simply to finance the cost of a funeral. This should never happen. Our Fairfax, Wrongful Death Attorney work tirelessly to make sure it doesn't.
No family should have to struggle financially because of another person's careless disregard for others' safety. Our Virginia wrongful death lawyers work hard to make sure the people left behind never have to worry about making ends meet.
Get the Compassionate Care You Deserve
Wrongful death cases are among the most emotionally wrenching cases in all of personal injury law. In some situations, family members are reluctant to file a claim because they can't bear the stress of reliving the accident or the loss of their loved one.
This is why it's critical to work with lawyers who have a reputation for providing respectful, compassionate representation. At Hilton & Somer, LLC, our Fairfax Wrongful Death lawyers pride themselves on offering personalized service and the highest levels of client care to the families we serve. We represent families who have lost loved ones in a variety of accidents, including:

Work-related accidents
Medical malpractice
Medication mistakes
Defective product cases
In some cases, a wrongful death claim can also stop a company or manufacturer from harming others. For example, in defective or dangerous prescription drug cases, it is often the families of victims who draw important attention to the dangers of a particular drug. Over the years, many brave families have been instrumental in getting dangerous toys, vehicles, medical devices, and prescription drugs pulled from the market. Without their courage, others may have been seriously hurt or killed before a product was identified as harmful.
Hilton & Somer, LLC: Wrongful Death Attorney Virginia
If you have lost someone you love in an accident caused by another individual's negligence or a company's negligence, help is available. Call the Virginia Wrongful Death Attorney at Hilton & Somer, LLC to speak to a compassionate attorney today. Our lawyers practice in Virginia, Maryland, and Washington, D.C. Call us today to receive your free consultation. You can reach us through our online contact form, or by calling 703-782-8349.