Virginia Car Accident Lawyer Offering Legal Help for the Injured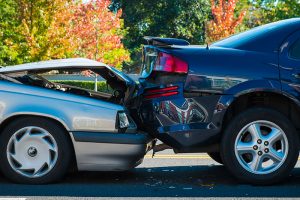 People who drive in Northern Virginia, Maryland, and Washington, D.C. know that the roads and highways in this major metropolitan area are among the busiest in the country and perhaps even the world. Although no one gets behind the wheel expecting to be involved in a car accident, it's a risk every time you drive.
Unfortunately, nothing can really prepare you for a collision. Each auto accident is completely unique, and the injuries involved can range from bumps and bruises to life-changing trauma.
The lawyers at Hilton & Somer, LLC have been helping car accident victims since 1965. We know how a car accident can affect a person's life. These accidents happen every day, but they are anything but routine. When a crash happens to you, it can feel like your whole life has been upended. With so much at stake, you can't afford to forego the help of an experienced Car Accident Attorney Fairfax VA. Our attorneys help individuals and families in Virginia, Maryland, and the metro D.C. region gets the compensation they need to pay their medical bills, replace their lost wages, and get back on their feet.
Get Help When You Need It
After a car accident, it's normal to have a lot of questions. When medical bills begin piling up and insurance adjusters start calling, you may wonder which steps to take next. Without an experienced and knowledgeable personal injury lawyer on your side, you risk making a mistake that could hurt your chances of getting the compensation you deserve.
This is where having a skilled Fairfax car accident lawyer on your side can make or break your case. At Hilton & Somer, LLC, our lawyers approach every case by explaining your options. There is no one-size-fits-all solution to a car accident case. In some situations, it may be appropriate to negotiate a settlement. In other cases, a full trial may be the best option. We will explain the pros and cons of each case strategy and help you decide which one best suits your goals.

We also sit down with you to discuss the steps involving in filing a claim. The legal process can seem intimidating — especially if you have never set foot in a courtroom. When you work with us, you can expect:
Personal Attention. You are not just a number, and your case isn't just one more file on a desk. We understand that this case impacts most areas of your life. You deserve one-on-one care and attention. We deliver it.
Regular Updates. Some Fairfax auto accident lawyers take the approach that no news means no need for keeping the client in the loop. We check in with you regularly, so you never have to wonder where you stand.
Help at Every Step. Any personal injury case has a lot of moving parts. From the accident investigation to negotiations with the insurance company, things can get complicated very quickly. This may be the first time you have encountered an insurance company or a personal injury, but our Fairfax car accident lawyers have decades of experience under their belts. We are trusted advisers who assist you at every step.
Hilton & Somer, LLC: Car Accident Attorney Fairfax VA and Virginia
Have you been injured in a car accident? Worried how you're going to pay your doctors' bills and other accident-related expenses? You don't have to face this alone. The Auto Car Accident Attorney at Hilton & Somer, LLC help clients throughout Virginia, Maryland, and Washington, D.C. We can help you, too. Call us today to receive your free consultation. You can reach us through our online contact form, or by calling 703-782-8349.