In April 2019, police officials gathered in Fairfax County, Virginia to warn the public about the dangers of distracted driving. According to their data, from 2017 to 2018 pedestrian and cycling fatalities increased 19% across the region. This represented a third of the traffic fatalities in the area. In Fairfax County, fatalities were so high that they even outpaced homicides in the community. The increase in pedestrian fatalities was primarily due to a rise in distracted driving on the county's roads. As such, police officials are asking the public to put down their phones and avoid distracted driving at all times.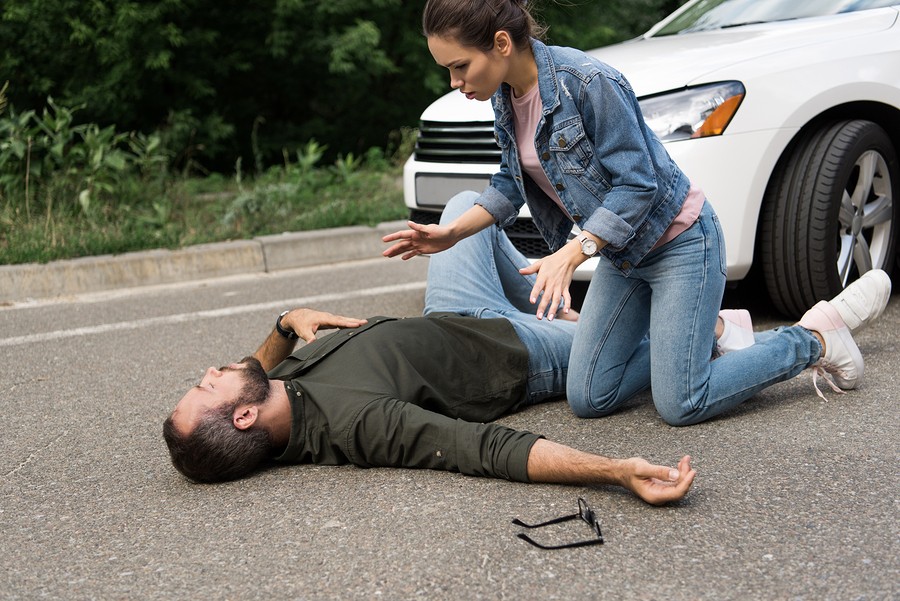 To improve the safety on Virginia roads, the Fairfax County Police Department launched the area's Street Smart campaign in the spring. This campaign's goal was to educate the public on sharing the road with cyclists and pedestrians and improve awareness, especially in targeted priority areas in Virginia, Maryland, and D.C.
Reducing Pedestrian Accidents In Virginia
To combat the rise in pedestrian accidents, officials are encouraging drivers in Fairfax and throughout the state of Virginia to take the following steps:
Slow down
Stop for pedestrians in crosswalks
Remain alert at all times
Look twice before making a turn
Yield to people crossing
Give cyclists at least 3 feet when passing
Put cell phones away
Do not pass vehicles stopped at a crosswalk
Never pass a stopped school bus
Do not drive under the influence of drugs or alcohol
The CDC also recommends that pedestrians help protect themselves from a fatal accident by taking the following steps:
Pay attention while walking
Cross at designated crosswalks or intersections only
Use crossing signals
Avoid jaywalking
Carry a flashlight or wear reflective clothing when walking at night
Avoid distractions such as looking at your cell phone or listening to music
Always walk on the sidewalk whenever possible
If no sidewalk is available, walk on the shoulder of the road facing oncoming traffic
Never walk on an interstate or highway, as it is illegal
Never assume a driver will give you the right of way
Sadly, even when pedestrians follow all the rules of the road and obey all traffic signals, devastating and serious accidents still occur. Unfortunately, injured pedestrians often find themselves fighting an uphill battle with insurance companies after a crash. They typically offer accident victims a lowball settlement that is just a fraction of what they deserve. As a way to minimize their liabilities, adjusters offer these settlements quickly and before the full extent of injuries can be determined.

When this occurs, pedestrian accident victims need an experienced and skilled law firm on their side from the very beginning. Your lawyer will fight the insurance companies every step of the way to ensure that injured accident victims receive the money they need to put their lives back together again.
Contact Our Fairfax Pedestrian Accident Lawyers Today
If you or someone you love has been a victim of a pedestrian accident in Fairfax VA, Washington DC, or anywhere in Maryland, you may be facing catastrophic injuries and damages. At Hilton & Somer LLC, our Fairfax personal injury lawyers know that pedestrian accidents are particularly devastating and often result in long-term disability, pain, and suffering. When this occurs, you need an experienced and skilled pedestrian accident lawyer in your corner, helping you fight for your right to maximum compensation. Contact us today at (703) 782-8349 for a free initial consultation and review of your case. We are here when you need us the most – and we will fight for you every step of the way.