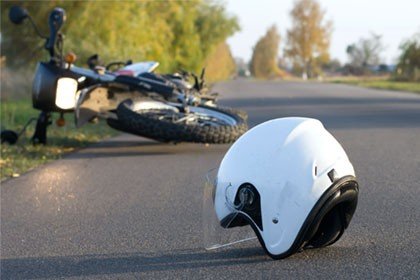 No one imagines that they may one day face the challenge of recovering from an injury that occurred through no fault of their own. Unfortunately, these types of cases are all too common in Leesburg, Virginia.
In the District of Columbia, people can ride their motorcycles almost any day of the year. Sure DC has the occasional snowstorm, and yes, some days are far too cold to consider a motorcycle ride, but by and large, it is almost always motorcycle season. Whether you prefer to explore the open road on Rock Creek Parkway, weave through traffic near the Tidal Basis, or cruise the Beltway, Washington, D.C. has miles and miles of roadways, and tons of fascinating destinations.
Causes of Motorcycle Accidents
Unfortunately, riding a motorcycle isn't always a joyous experience, and according to the Governors Highway Safety Association (GHSA), measuring by miles traveled, a motorcyclist is 26 times more likely to die in a crash than passenger vehicle occupants. All too often, motorists don't see motorcycles, which can lead to disastrous results. Distracted driving is also becoming more and more common, which is leading to an uptick in accidents nationwide. In addition, falling rocks, oil slicks and debris on the roadway can lead to tragic motorcycle accidents.
Sometimes, the design or a street or highway is faulty, or the government does not provide adequate notice about upcoming road changes. For example, if a certain curve is sharp enough, drivers should be warned to reduce their speed.
The Most Common Injuries Sustained in Motorcycle Crashes
Motorcycle accident victims most commonly sustain injuries to:
Lower extremities
Head
Upper extremities
Chest
Abdomen
Spine
Face and neck
Recovering from an Accident Shouldn't Be a Burden
If you have been injured in a motorcycle accident, first and foremost, focus on your recovery. Healing from a motorcycle accident takes time. While you're healing, you may not be able to go to workor contribute to the family in other ways. Lost wages and ever-increasing medical bills present a difficult combination of challenges for anyone to face. Add to that the pain of the injury and the effort required for critical physical therapy, and it's no wonder that many people feel overwhelmed.
When injuries are someone else's fault, we file lawsuits to help injured motorcyclists in the Washington, DC area recover the money they are entitled to for their financial losses, as well as their pain and suffering.
How a Personal Injury Attorney Can Help
You may be legally entitled to collect money from the person responsible for your injuries. A personal injury attorney can evaluate the facts and circumstances of your case to determine whether you have a claim.
In a typical motorcycle accident case in DC, we are able to recover:
Lost wages
Lost overtime
Medical expenses
Costs of durable medical equipment
Prescription costs
Physical therapy
Pain and suffering
Don't Wait to Talk to an Attorney
There is a limit to the length of time you have to file a claim against the person responsible for your motorcycle accident in Washington, DC. Consequently, it is a good idea to talk to a personal injury attorney as soon as possible.

Contact Hilton &Somer Today
Contact the motorcycle accident attorneys at Hilton &Somertoday by calling (703) 782-8349.We can help you evaluate your legal options, as well as determine reasonable expectations for financial compensation.