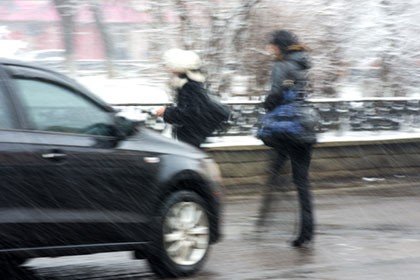 No one imagines that they may one day face the challenge of recovering from an injury that occurred through no fault of their own. Unfortunately, these types of cases are all too common in Leesburg, Virginia.
There are hundreds of reasons to take a stroll in Washington, DC. Whether it's walking from the White House to the World War II Memorial, or from the Navy Yards Metro to see a Nat's game, DC is a pedestrian's paradise. Unfortunately, pedestrians are vulnerable to injury – andsometimes even death-as a result of careless DC drivers.
Everyone Is a Pedestrian at Some Point
A report published by the National Highway Transportation Safety Administration (NHTSA) found that on average, a pedestrian is killed once every hour and a half in the United States – all day, every day.
We are all pedestrians at some point, regardless of other lifestyle choices. To that end, experts at the NHTSA offer the following recommendations to help keep us all safer:
Walk on sidewalks when they are available
Be alert when walking – don't get distracted by electronic devices
Cross the street at crosswalks when possible
Never, ever assume that a driver sees you
Of course, pedestrian safety is not just the responsibility of pedestrians. Car and truck drivers also have an obligation to be on the lookout for pedestrians. Failing to do so can cause extensive injuries, including:
Tibia-fibular fractures
Head injuries
Spinal cord injuries
Other broken bones
Torn ligaments
Cuts and scrapes
Often, pedestrians who are hit by moving vehicles will sustain a combination of injuries. Sometimes, like with a tibia-fibular fracture, the injury will be readily apparent at the time of the accident. Other times, like with many head injuries, symptoms may be slow to present themselves and not become obvious until several hours – and sometimes even days – later.
It's important to seek immediate medical attention if you've been involved in a pedestrian accident since delaying treatment could have additional negative consequences.
What Can a Washington, DC Pedestrian Injury Lawyer Do?
When you are hit by a car, your body experiences trauma. Even in cases where there are no broken bones, the body still needs time to recover and heal. Unfortunately, many people feel pressure to return to work. Returning to work too soon can make some injuries substantially worse, however.
After being hit by a car, it's a good idea to sit down with a Washington, DC pedestrian injury lawyer to talk about your options going forward. At Hilton &Somer, we have extensive experience in handling pedestrian injury cases. We can provide you with information about what to expect during each and every step of your journey, from filing a claim to recovering a financial settlement.
What's more, we never charge a fee for our services up front. Instead, if your case settles or you are awarded a sum of money, we are paid from those proceeds. Youincur no out of pocket costs for our legal representation.
While every case is different, we typically recover:
All medical expenses related to the accident, from the ambulance ride and surgery to prescriptions and ongoing medical care
Lost wages, including missed opportunities for overtime
Pain and suffering

Call Us for a Free Consultation
If you are the victim of a pedestrian accident, contact us for a free consultation. We will answer all your questions and help put your mind – and your family's mind – at ease. Call (703) 782-8349 today to schedule an appointment. We look forward to speaking with you about your case.