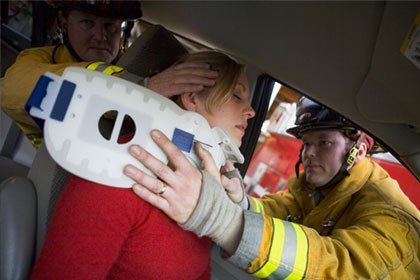 No one imagines that they may one day face the challenge of recovering from an injury that occurred through no fault of their own. Unfortunately, these types of cases are all too common in Leesburg, Virginia.
Ways that someone can be hurt, or even killed, through no fault of their own include:
Car accidents
Motorcycle accidents
Truck accidents
Pedestrian accidents
Slip and fall cases (also called premise liability)
Medical malpractice cases
Product liability
Dog bites
Workers' compensation
Construction accidents
If you've been injured as a result of someone else's carelessness, a Leesburg personal injury lawyer can help.
What to Do If You're Injured Due to Negligence
Step 1 is to seek medical treatment since proper medical care is essential to your recovery. Many people hesitate to seek medical treatment, because they are concerned about mounting medical bills or missing work. Do not make this mistake. A Leesburg personal injury lawyer can help you recover these expenses from the person who is legally responsible for causing them in the first place.
Step 2 is to contact Hilton &Somer for a free consultation to discuss the facts and circumstances surrounding your injury. You can come to our office, but we are just as happy to come to you. In fact, we have met countless clients in their homes, hospital rooms, and rehabilitation residences. We recognize how stressful the entire situation can be, so our goal is put your mind at ease as soon as possible.
When we meet, we will discuss how you got injured, the nature of your injuries, and your medical team's plan for your recovery. This will give us an idea of whether your case is within our areas of expertise.
The Types of Costs You May Be Able to Recover
A personal injury lawyer can help you recover a variety of costs, including:
Lost wages
Lost overtime
Lost sick leaveand/or personal time off (PTO)
Ambulance costs
X-Rays
Blood tests
Surgery
ER costs
Treatments
The cost of transportation to and from medical visits
Physical therapy costs
Durable medical equipment
Prosthetics
Costs related to altering your home to accommodate a wheelchair
Future medical bills
Pain and suffering
In wrongful death cases, we can even help recover funeral costs.
It's important to note that this list illustrates the types of things one may recover in a personal injury lawsuit. Every case is different, however. The idea behind personal injury law is to make a person whole – or as close to whole – as possible.
Fees for Personal Injury Cases
Many people never bother to contact a lawyer for fear of high legal bills, on top of the already mounting costs of recovery. At Hilton &Somer, we don't charge an upfront fee or a monthly retainer to work on personal injury cases. Instead, we take our fee, which is charged as a percentage of the final award, once we win your case. And because we only charge a fee if we win your case, you have absolutely nothing to lose.

Pick up the phone today and call our office at (703) 782-8349to discuss your case. If our personal injury attorneys in Leesburg feel that we are a good fit, we'llproceed forward and work tirelessly to help you collect the compensation you deserve for the injuries you sustained.