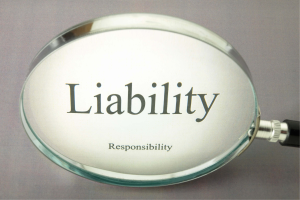 Have you ever seen one of those viral YouTube videos of customers intentionally falling on a slippery surface in the supermarket? What would cause a person to do this to themselves? The answer is premises liability laws.
If an invited guest is injured on someone else's property, then they're usually eligible to collect financial compensation from the responsible party. The above situation would never make it to court due to the presence of video evidence. Despite that, thousands of individuals are legitimately injured by the negligence of property owners each year. These individuals utilize premises liability laws to exercise their right to compensation.
Do You Have a Duty of Care Towards Guests on Your Property in Virginia?
One of the major considerations in premises liability lawsuits in the legal status of the injured person. Were they authorized to be on the property? This distinction is important because it dictates whether the property owner will be held liable for damages or not. Here are the main categories of visitors:
Invitees: Someone who is invited or enticed onto a property. The invitation implies that the owner owes a reasonable duty of care to these guests.
Licensees: Someone who enters the property with permission of the owner
Social guest: Welcomed visitors
Trespasser: Someone who enters the property without any right to be there. No duty of care is required for trespassers.
When you find yourself in this situation, begin keeping a personal injury journal. Maintain detailed records about your injury, doctor's visits and wages you've lost out on.
Major Exceptions to Premises Liability Laws
While property owners don't owe trespassers a duty of reasonable care, there is an important exception to this. Children who are enticed onto the property by "attractive nuisances" like trampolines, swimming pools or hot tubs are owed a certain level of care. Property owners must reasonably secure any type of attractive nuisance to prevent wondering children from getting hurt.
Local Virginia Premises Liability Laws
Keep in mind that certain areas may have specific local laws that require even greater duties of care toward your neighbors. In Alexandria, for example, residents must clear snow from their sidewalks within 72 hours of a snowstorm. In Fairfax, however, there's no legal obligation for residents to clear their sidewalks after a snowstorm.
How Do I Recover Financially from My Injuries?
Have you or a loved one been injured on someone else's property? Were you permitted to be in the area? If so, then you may have legal options for seeking financial compensation for your losses.
Premises liability lawsuits are based on a few elements:
You were an invitee, licensee or social guest
The property owner had a duty to exercise reasonable care for your safety as a visitor
The owner failed to uphold their duty
This breach caused damages
Under these circumstances, the property owner would be held legally liable for the damages. Damages to the injured person may include medical bills, prescription costs, lost wages and pain and suffering.
Do you need more information about your potential premises liability claim? You may be entitled to receive financial compensation for your injuries and other damages if you have been injured in an office building, parking lot, or other property in Virginia, Maryland or D.C.. Call our Fairfax office at (703) 782-8349 to get started on your case.