By now, you understand that driving comes with some degree of risk. Unfortunately, more and more people are driving while intoxicated or distracted. This, along with driving mistakes lead to more than six million car accidents in the United States each year.
Shocking Car Accident Statistics
Did you know that more than 90 people die in car accidents each day? In addition to fatalities, car accidents also result in other consequences. For example:
6% of all car accidents result in at least one fatality.
27% of all car accidents result in at least one non-fatal injury.
72% of all car accidents lead to some degree of property damage.
Out of six million car accidents that occur each year, three million people suffer some type of injury.
The Most Common Causes of Fatal Car Accidents
While countless factors can lead to accidents, there are some causes that are more prevalent in fatal accidents. In fact, the most common causes of accidents that result in the death of at least one person include:
40% result from intoxication
30% result from speeding
33% result from reckless driving
While some car accidents only result in minor injuries, each year approximately two million people suffer severe, permanent injuries after a car crash.
The Importance of Wearing a Seatbelt
One of the best ways to protect yourself in a car accident is to wear a seatbelt. However, one in seven people doesn't wear their seatbelt, which increases their likelihood of suffering a severe injury significantly. Consider these facts about seatbelt use:
Seatbelts can reduce the risk of death by up to 47%
Seatbelts reduce the risk of severe injuries by 50%
People who don't wear a seatbelt are up to 30 times more likely to be ejected from their vehicle when a crash occurs.
The Epidemic of Distracted Driving
Today's world is extremely digital. As a result, more people than ever before are using their phones behind the wheel. However, that is not the only form of distracted driving. Other causes of distracted driving include (but aren't limited to):
Eating or drinking while behind the wheel
Grooming behind the wheel
Talking with passengers
Adjusting the radio
Reading or looking at directions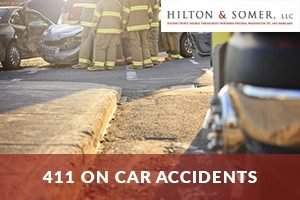 Unfortunately, even though there are laws in place that prohibit drivers from driving while on their phones, distracted driving still occurs all the time. In fact, nine people are killed each day due to distracted driving. In that same day, more than 1,060 people are injured in a car accident that involves a distracted driver.
If you still aren't convinced that distracted driving is dangerous, consider the following:
One out of three people text while behind the wheel
If you are texting behind the wheel, you are 23 times more likely to be involved in a car accident
Distraction was reported as a factor in one out of five crashes where someone was injured
Distracted driving is a serious issue with drivers of all ages. However, this problem is especially prevalent with teens and young drivers. In fact, 40% of American teens state that they have been using a cell phone in a way that put others in danger.
The fact is, if you are driving while using your phone, it is going to reduce your focus on the road by 37%. Driving while doing anything besides keeping your mind, eyes, and attention on the road is extremely dangerous – for you, as well as everyone else.
While sending or receiving a text only takes your eyes away from the road for 4.6 seconds on average, if you are traveling at a speed of 55 mph it means that you can travel the length of a football field in this time. Essentially you are doing this blindfolded. Think about all the damage that could occur.
Remaining safe on the road requires you to pay attention at all times. Don't take chances with your life, or the life of your passengers or other people on the road. To learn more about driving safely or to file a lawsuit if you are injured in a distracted driving accident, contact the attorneys at Hilton & Somer, LLC to schedule a consultation.