Workers' compensation insurance was established to provide both workers and their employers with protection after an on-the-job injury. In the state of Virginia, any business with more than two employees must carry workers' compensation coverage.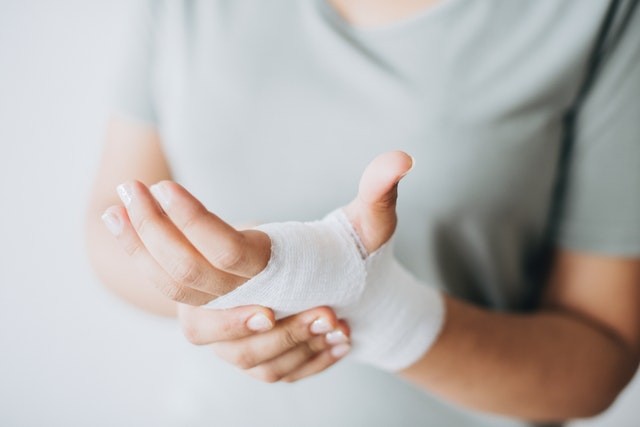 When an employee is injured at work, workers' compensation insurance will pay for their medical expenses and a portion of their lost wages. Unlike personal injury claims, these benefits are paid out without having to establish negligence. As long as an employee is injured at work, and did not intentionally harm themselves or was not under the influence of drugs or alcohol at the time of the accident, they are able to collect workers' compensation benefits in Virginia.
What Are Lost Wages Benefits?
While injured workers are able to collect medical benefits quickly, lost wage benefits are only paid after an injury has kept them out of work for more than seven days. Injured workers must have a doctor's note verifying an injury before an insurance carrier will pay any lost wages benefits to the employee.
If an injured worker is out of work for more than 21 days, workers' compensation insurance will pay them for the first seven days missed from work as well. However, this week of lost wages is only paid if an injured worker misses more than 21 days of work due to a workplace injury.
Calculating Lost Wages Benefits
In the state of Virginia, workers' compensation benefits are based on calculating your Average Weekly Wage (AWW). To calculate your AWW, you will need to add up all the wages you've earned at your job over the 52 weeks prior to your injury. This includes overtime pay and bonuses. Once you've added them up, divide that number by 52 to arrive at your AWW.
Your AWW will be used to calculate your lost wages benefits. Injured workers are eligible to receive two-thirds of their average weekly wage. To determine what your benefits will be, multiply your AWW by 0.66. This is the rate that your workers' compensation lost wages will be paid.
There are maximum and minimum compensation rates for lost wage benefits. As of July 1, 2018, the maximum was $1082.00, and the minimum was $270.50.
Unfortunately, even when you have a valid workplace injury, it can be difficult to obtain the benefits you're entitled to. If your workers' compensation claim has been denied or if you have questions regarding your benefits, it is important to speak to an experienced Fairfax workers' compensation lawyer as soon as possible.
Contact Our Fairfax Workers' Compensation Lawyers Today
If you or someone you love has been injured in a work accident in Fairfax VA, Washington DC, or anywhere in Maryland, it can be difficult to obtain the benefits you're entitled to.
At Hilton & Somer LLP, our Fairfax workers compensation lawyers know that work accidents are not always taken seriously and sometimes injured employees don't get the benefits they deserve. When this occurs, you need an experienced and skilled accident lawyer in your corner, helping you fight for your rights. Contact us today at (703)782-8349 for a free initial consultation and review of your potential case. With an office conveniently located in Fairfax, Virginia, we are here when you need us most.
Additional Resources: