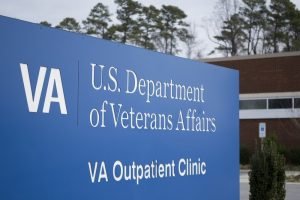 The D.C. Veteran's Affairs (VA) Hospital System is in damage control mode after a recently published Inspector General's (IG) report accused the hospital of knowingly misusing taxpayer funds and putting patients at serious risk.  VA Inspector General Michael Missal detailed a number of egregious oversights and violations, suggesting that there was "a failure of leadership all around."
VA Patients Underwent Unnecessary Anesthesia 
According to the report, patients often underwent anesthesia prematurely, and in many cases, before medical providers even had the proper surgical equipment to perform procedures.  In certain instances, the equipment could not be located in time and patients were forced to re-schedule their surgeries.
While necessary for many medical procedures, anesthesia can be dangerous and adverse reactions to it can be fatal. A National Institutes of Health (NIH) report states that one out of every 1,000 to 2,000 patients dies annually due to complications related to anesthesia.  Unnecessary prolongation, or repeated anesthesia like VA patients may have been exposed to, substantially increases these risks. 
Supply Problems at the VA Hospital 
The report also found that the hospital lacked clean storage areas for medical supplies.  Between 2014 and 2016, there were at least 375 patient safety incidents related to supply problems.  The V.A. failed to submit half of these to the incident report database.  The report also found more than half a million medical supplies sitting in an unused off-site warehouse, which are worth hundreds of thousands of dollars.
The Hospital Risked Patient Privacy 
What's more, the hospital has been accused of failing to protect patient privacy, as required under law.  Investigators found no fewer than 1,300 boxes of unsecured patient records, haphazardly stored in inappropriate locations like basements and dumpsters.  These documents contained veterans' private information, including confidential medical records.
The VA Has Been Accused of Systemic Failures 
The IG report is only the most recent in a series of revelations about system-wide failures at the Department of Veteran's Affairs.  In 2014, investigators found that many veterans died as a result of long wait times at the Phoenix VA.  Last year, an Iowa veteran died after a series of botched brain surgeries conducted by a surgeon with a history of medical malpractice complaints.
Call a Medical Malpractice Attorney 
The report's findings highlight the egregious oversights that can occur at hospitals.  And it is all the more upsetting because VA hospitals were created to serve American veterans, who have sacrificed a lot in the defense of our nation. As such, they deserve top-rate medical care.
Hospital and doctor errors are all too common, and patients are put at serious risk of injury and sometimes even death, at the hands of negligent medical professionals.  In circumstances like this, it is important to consult with an experienced medical malpractice attorney.
At Hilton & Somer, we help victims of medical malpractice in Virginia, Maryland, and Washington D.C. get justice, as well as and compensation for their injuries.  We work tirelessly to hold negligent doctors and hospitals accountable, and to support our clients on the long road to recovery.  Contact our office today at (703) 457-9857 to speak with a medical malpractice attorney.