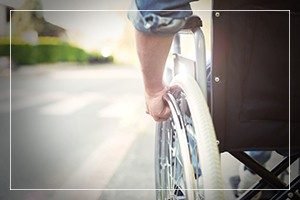 If you have been injured because of another person's negligence, no matter if it is intentional or reckless, you may be able to recover compensation from the responsible party. Our team of experienced and caring personal injury attorney Washington DC can help you recover this compensation and be on your way to a complete recovery. We are dedicated to fighting for our clients to help them gain the justice they deserve while receiving compensation to help them resume their normal lives.
To begin with, we will schedule a free consultation to discuss the details of your case and situation. The fact of the matter is that personal injury law can be complicated and intimidating. When you contact us, regardless of when or your condition, we will speak with you and discuss your needs.
Types of Personal Injury Cases in Washington DC
When you suffer from a serious injury, it can be a devastating situation. Not only will this injury impact your life physically, but it may also take an emotional and financial toll on you and your entire family. As mentioned before, if you have ever suffered any type of injury because of someone else's actions, then you might be able to recover compensation for the losses you have incurred. As you continue to recover, we will be fighting for your rights. Some of the personal injury issues we provide representation for include:
Motor vehicle accidents
Traumatic injury matters
Medical malpractice
Slip and falls
Product liability
Police brutality
Workplace accidents
Wrongful death
Our Personal Injury Attorney Washington DC Approach to Case
The cornerstone of our success is the diligence and determination we have toward each case we take on. We provide our clients with the effective legal services needed, along with the personal, compassionate touch required.
Our team will prepare for every case with the assumption that it will go to trial, although we often settle outside of court. If we can agree on a reasonable settlement with the other party, we can eliminate the uncertainty presented by a trial and help you avoid the emotional turmoil that often accompanies the litigation process.
The lawyer who is responsible for your case is the one who you will meet with, from the first investigation through all the court proceedings and more. We will get to know your case inside out and from top to bottom to provide you with the best representation possible.
Why You Should Hire a Washington DC Personal Injury Lawyer
We understand that it may be tempting to try and handle your personal injury case without the help of an attorney. This means you will receive more of the settlement, right? This isn't necessarily the case in all situations. Unfortunately, those who aren't familiar with personal injury Attorney Washington DC often take much less than they deserve, simply because they don't know they can get more.
Our attorneys will help ensure you receive the maximum amount of compensation for the injuries you have suffered. We also work on a contingency fee basis, which means we don't get paid until you do.
If you have suffered a personal injury or lost someone you love because of someone else's negligence, you deserve to be compensated and you deserve justice. Contact our team of personal injury attorney Washington DC at Hilton & Somer, LLC today at (703) 782-8349 to schedule a free consolation with our Washington DC Personal Injury lawyers to see what we can do to help you get both compensation and justice for the pain, suffering, and losses you have incurred due to the injury you suffered.