Construction is booming in cities and towns across the United States. From building expansions to new high rise apartment complexes, it is rare to go a few city blocks without seeing some form of construction in and around Fairfax, Virginia.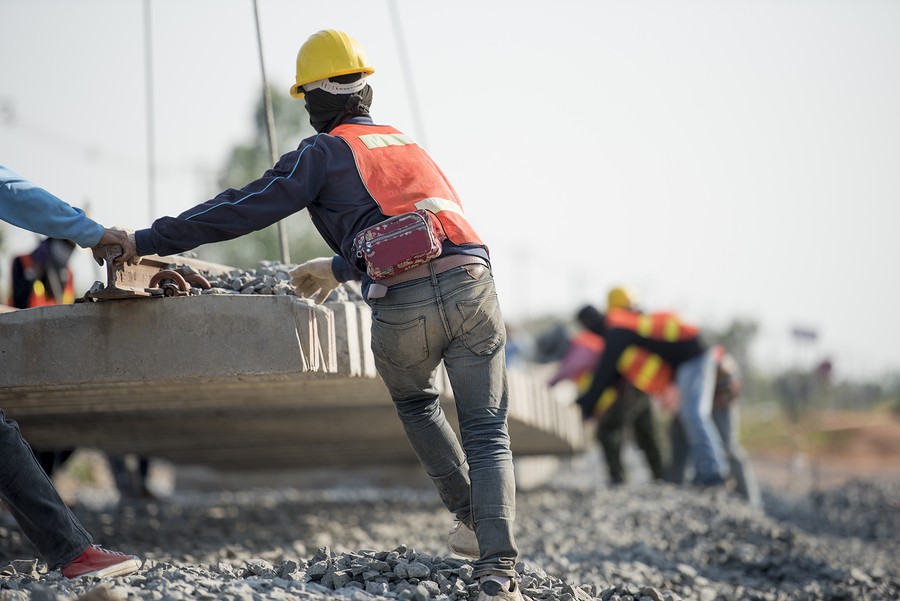 Yet, while construction sites may be common, they're also dangerous. According to the Occupational Safety Health Administration (OSHA), four types of construction accidents cause 60% of all construction workplace fatalities. That's why they're nicknamed the "fatal four." Every year, the fatal four most common construction site accidents are responsible for 468 construction fatalities across the United States.
The Fatal Four Construction Accidents
In 2017, 4,674 worker fatalities occurred across the United States. Of those fatalities over 20% occurred on a construction site, and 60% of these fatalities were the result of just four types of construction accidents. It has been estimated that if these fatal four were eliminated every year, an additional 582 lives would be saved.
According to OSHA, the fatal four construction accidents include:
Falling from Heights – Roofers, construction workers, and chimney masons may all need to climb buildings and structures in order to build for their jobs. Falls accounted for 39.2% of all construction site deaths in 2017, making it the most common type of all fatal construction accidents. Sadly, the number of fall fatalities keeps increasing.
Struck by Object – Construction workers can be struck by falling debris, tools, or other construction materials. They can also be struck by objects or equipment on the site. When this occurs, they can suffer deadly injuries. In fact, these types of construction accidents accounted for 8.2% of all construction fatalities in 2017.
Electrocutions – Workers who routinely work around electrical wires may be at an increased risk for suffering serious and fatal electrocution injuries. These accidents caused 7.3% of all fatal construction injuries in 2017.
Caught-in/between – When workers are caught in or compressed by construction equipment or objects, they can suffer life-threatening and fatal injuries. These types of construction accidents accounted for 5.1% of all construction fatalities in 2017.
There are numerous reasons why a construction worker might suffer a fatal workplace accident, including:
Hazardous or improperly designed scaffolding or structures
Unsafe ladders
Faulty or defective equipment
Harness failures
Lack of fall prevention safety equipment
Recklessness
Failure to adhere to safety guidelines
Co-worker negligence
Contact Our Fairfax Construction Accident Lawyers Today
If you or someone you love has been involved in a construction accident in Fairfax VA, Washington DC, or anywhere in Maryland, it is important to seek legal help immediately. Construction accidents are often severe and life-threatening. Even when injured construction workers recover, they are rarely the same. As such, they need an experienced construction accident lawyer on their side.
At Hilton & Somer, LLC, our Fairfax construction accident lawyers understand the complexities that often surround construction accidents. We also know that without aggressive legal representation, injured construction workers may not collect the benefits they're entitled to. Contact us today at (703) 782-8349 for a free initial consultation and review of your potential case. We are here when you need us the most – and we will fight for you every step of the way.
Additional Resources
Falls in the Workplace – What Every Employee Should Know