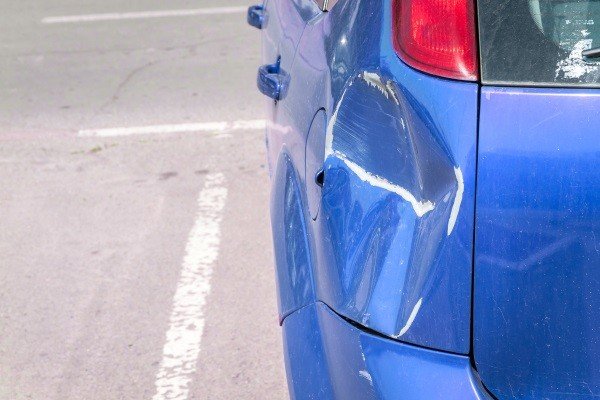 Few things are quite as stressful as trying to get out of a crowded parking lot or trying to find an available parking spot. When you combine stressed drivers, distracted driving, and the limited space in a parking lot, it's clear why parking lot crashes are so common.
Know Who Has the Right of Way in a Parking Lot
Drivers should always be aware of who has the right of way when navigating roadways, parking lots, and other settings. In a parking lot, drivers who are already in the lane of travel have the right of way. If you are backing out of a parking spot, you must yield to those traveling in the lane behind you. If you are trying to leave a parking lot lane and merge onto a main roadway, you should yield to drivers on the main roadway. Of course, stop signs and yield signs supersede general rules governing right of way.
Common Parking Lot Accidents
Several types of accidents are commonplace in parking lots. While parking or driving in lots, be aware of these risks and take extra steps to keep yourself and others safe.
Stop sign collisions: If a driver is unaware of a stop sign, they may not expect the car in front of them to stop. This can cause a rear-end crash. In these situations, the rear driver is typically at fault.
Two cars collide while backing up: When two cars back up into each other while leaving their parking spots, both drivers have a duty to ensure that the lane of travel is clear. Both are responsible for the crash to some degree.
A car in a parking spot backs up and hits a traveling car: It can be difficult to see when you're backing out of a parking spot, but it is still a driver's obligation to ensure that the roadway is clear before entering the traffic lane. In this situation, the reversing driver is typically responsible.
Cars collide while trying to get the same parking spot: Two drivers see an enviable parking spot and try to get it at the same time. Both end up damaged and blocking the lane of travel. While both likely have some responsibility, factors like speed, how much each person was in the parking spot when the accident occurred, and points of impact all play into an insurance company's decision.
Who Pays for Damages?
Parking lots are typically on public property. Police generally will not file police reports for vehicle accidents occurring on public property, which can make it difficult for drivers to get compensated for damage to their vehicles.
Drivers involved in a crash should take pictures, exchange contact and insurance information with the other party, and get contact information from anyone who witnessed the accident. They can then report the accident to their insurance and get an attorney involved, if necessary.
Call Us If You're Involved in a Parking Lot Accident
You shouldn't be left paying for someone else's mistake if you've been injured in a parking lot accident. If you've been involved in a crash and you believe the other party is at fault, we are here to help. Contact Hilton & Somer, LLC at (703) 782-8349 to schedule a consultation at our Fairfax office.
Additional Resources: