The state of Virginia is one of America's most beautiful motorcycle road states due to its one-of-a-kind attractions and natural diversity. The state has a plethora of amazing scenic routes, including magnificent views of the Appalachian Mountains and the vast Atlantic. The motorcycle routes available in Virginia run the gamut from beginner rides to routes more suitable for riders with years of experience.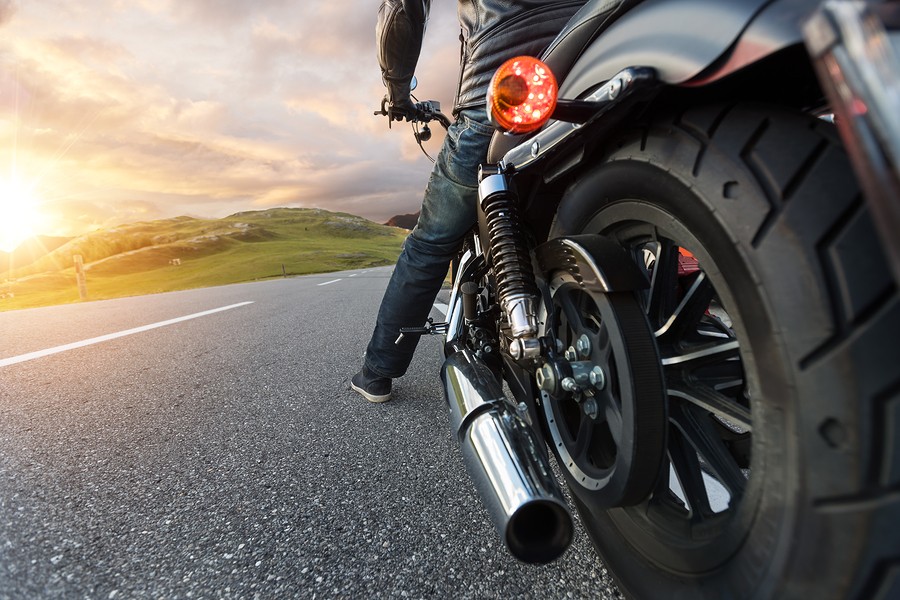 Either way, if you are looking for the experience of a lifetime, consider these unmissable Virginia motorcycle rides:
Nickel & Dime Drive – Known as the Nickel & Dime Drive, this three and a half-hour loop will take you between the colonial capital of Virginia and the current capital. You will take Richmond to Williamsburg, down Route 5, known as the "Nickel Road." This breathtaking country drive will take you past more than two dozen Civil War sites as well as the homes of three former U.S. Presidents. From Williamsburg you will head south on Route 31, across the James River, which connects you to Route 10 ("Dime" Road), traveling west back to Richmond.
Asphalt Roller Coaster Ride & Shenandoah Valley – This ride starts at Egypt Bend Road and the Outlanders Store (RT 615 and 211) for what is known as the Asphalt Roller Coaster Ride. A left onto RT 675—Fort Valley Road—will allow you to climb and wind up around 1,200 feet over the George Washington Forest and Mt. Jackson. You will be amazed at the breathtaking views of the Shenandoah Valley prior to dropping down into the west valley. Fort Valley Road becomes RT 678, then north to a great ride along Passage Creek, ending at RT 55 just west of Front Royal. The entire route is about 35 miles, taking about an hour—if you don't frequently stop to enjoy the scenery!
The Shenandoah National Park Skyline Drive – This three-hour ride is not to be missed. The 105 miles of winding roads through the Blue Ridge Mountains is a must for avid bikers. The ride begins in the northern part of the Shenandoah Valley at Front Royal, meandering south to Waynesboro. There are scores of breathtaking overlooks and amazing waterfalls along the way.
Shenandoah River Crossing – This route starts at Exit 13 on RT 66 (near Linden, VA). The ride will take you south on Apple Mountain Road, then right on the John Marshall Highway. You will take the first right onto Dismal Hollow Road, right onto Happy Creek Road, and then continue onto Morgan Ford Road. From there you'll turn right onto Stickley Lane, following John Mosby Highway and ending near Millwood. This is a nice twisty road which weaves under RT 66 with a crossing at Morgan's Ford. The Apple House, at the beginning, offers a nice restaurant and store with local products.
Staunton to Monterey – For a challenging mountain motorcycle ride, take Route 250 from Staunton to Monterey. Start the day early as this ride could take an entire day if you see all the interesting destinations and museums along the way. This motorcycle ride goes through the Shenandoah Valley and the George Washington National Park. During fall months, the mountain ranges will be bright with colored foliage. Monterey has been dubbed the "most rider-friendly town," and the Highland Country's famous maple syrup is not to be missed.
Contact Our Fairfax Motorcycle Accident Lawyers Today
If you or someone you love has been a victim of a motorcycle crash in Fairfax VA or anywhere in Northern Virginia, Washington DC and in Maryland, you may have trouble collecting the money you need to pay for your medical expenses, lost wages, and other damages.
At Hilton & Somer, LLC, our Fairfax motorcycle accident lawyers know how to level the playing field with insurance companies after an accident. We work tirelessly for our injured clients from the very start. Contact us at (703)782-8349 for a free initial consultation and review of your case. We are here when you need us the most – and we will fight for you every step of the way.
Additional Resources
What are the Leading Causes of Motorcycle Accidents in Virginia?