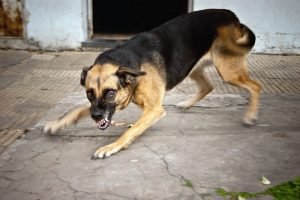 Many people are surprised to learn that legislation regarding dog attacks is different depending on where you live in the DC metro area.
Dog Attack Liability in the District of Columbia
Dog bite cases in Washington D.C. are filed as negligence claims.  In DC proper, dogs are not allowed to run "at large" without a leash, or under control and supervision. For a claim to be successful, the injured party must prove that the dog owner failed to use reasonable care controlling the dog, and that this failure caused the injury.  Evidence that a dog was allowed to run at large is evidence of negligence. An owner claiming they were not aware their dog was vicious is not considered a defense.
The District of Columbia also applies the concept of contributory negligence to dog bite cases.  This means that a victim receives no compensation if his or her conduct was at all the cause of the accident or injury.
If a dog has been deemed dangerous pursuant to D.C. law, the owner may be fined up to $10,000, in addition to civil liability, for a dog attack.
Dog Attack Liability in the State of Virginia
Virginia uses the so-called "one bite" rule in cases of dog attacks, which means the owner is only liable for a dog attack it was previously known that the dog was dangerous.  Typically, this means the victim must present evidence that the dog had previously bitten at least one other person.  A victim of a dog attack may also present other evidence showing that the owner knew or should have known that their dog was dangerous or aggressive. 
Dog Attack Liability in the State of Maryland
Prior to 2014, the state of Maryland followed the one bite rule and the negligence rules for dog bite liability. In 2014, however, the state imposed a strict liability standard, largely in response to multiple pit bull attacks.  According to Maryland statute, where an attacking dog is "at large," strict liability is imposed on the owner for an injury related to a dog attack.
Landlord Liability or Premises Liability 
Landlord liability, also known as premises liability, states that a landlord must maintain retained portions of land in a reasonably safe condition. This duty extends not only to a tenant, but also to a tenants family members and guests. What this means is that landlords can be found liable for dog bites that occur on their property.
In Maryland, landlords have been held liable for dog attacks where the dog was owned by a tenant and the attack occurred in a common area after the animal escaped from the leased portion of the property.  Further, in Maryland, a landlord may be held strictly liable for injuries inflicted by a dog on leased premises when the landlord has the right to prohibit such animals and knows, or has reason to know, that the dog is a pit bull.
If You or a Loved One Has Been Bitten by a Dog 
If you live in the District of Columbia, Maryland, or Virginia and have been bitten by a dog, you may be entitled to compensation for your injuries. Contact our office at (703) 782-8143 for a free consultation.